tldr
The summer season is fast approaching, and one of the best things about it is how everyone is free to expose more skin and just enjoy everything under the sun. That also means that they need to be sun-ready all the time. For some, that might iincludes making sure their feet are well-kept for flip flop season. 
If you have this season's perfect sandals, you're one step ahead, but to look as summer-ready as possible, you'll want to pamper yourself, in the form of a pedicure.
At times when you cannot visit the salon for a pedi sess, there is still something you can do. You can always give yourself a home pedicure session. As long as you have the right tools, you can successfully give yourself beautiful tootsies and confidently wear comfortable sandals, flip-flops, and open-toe shoes all summer long.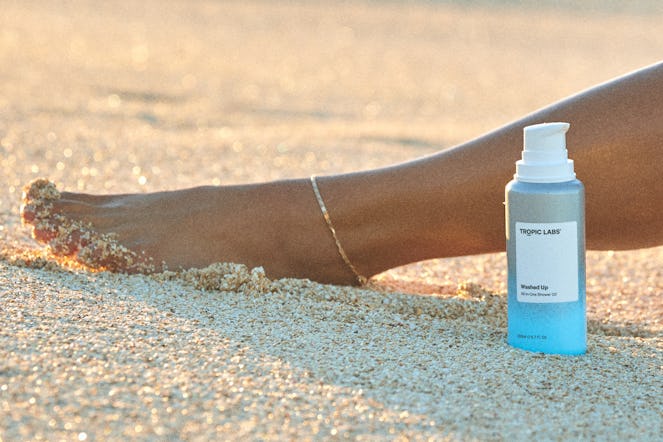 When doing a DIY pedicure, here are the supplies you need at home.
What you'll need:
Footbath, tub or some type of large container (for warm water)
A cleanser
Exfoliating product (White Sands Dual Action Body Scrub works great on stubborn dry skin.)
Foot file
Pumice bar
Cuticle oil
Nail Timmer and/or nail file
Moisturizinger
Nail polish remover (if applicable)
Clear base coat *optional
Nail polish of choice *optional
Topcoat *optional
Step-by-Step Tutorial on How to Do a DIY Home Pedicure
Step 1: Remove Old Nail Polish (If Applicable)
The first thing you need to do is get rid of the old nail polish on your toe nails nails. This way, your natural nails can have a soak in the footbath, in the following step.
To do this, you can use nail polish remover. It will take a few seconds for the polish to soften, and then you can rub it off with a cotton pad. If you have a gel pedicure, you may want to try the soak off method, using tin foil to secure acetone soaked cotton balls on your toe nails, before scapping off th polish with a wooden stick. 
You can use gentler products such as non-acetone, but if your nail polish is stubborn, acetone will do a faster job of removing it.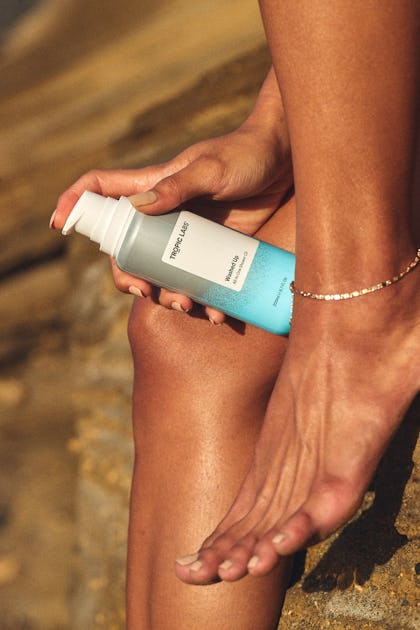 Step 2: Pamper and Clean Your Feet
The most relaxing part of giving yourself a pedicure is this step! Get off your feet, take a few deep breaths and sit down with your feet in the tub for around five to ten minutes… or 15 minutes, if its been an especially long week! Want to make your foot bath feel like a spa? Pump a few squirts of Washed Up Shower Oil in the water of your foot bath. The oils will cleanse your feet, while also removing dirt and softening the skin. 
Okay this part might me a little TMI, but the skin on the feet is very thick, for obvious reasons, which can sometimes trap odors. Exfoliating products are essential to get rid of dirt and foot odor. White Sands works both chemically and physically using AHAs from kiwi fruit extract natural quartz crystals to polish away dry, cracked, dead skin.
For good measure, you can also remove built-up dead skin cells with a pummice bar or foot file. Once done, dry off your feet, paying a little extra attention to your toenails. 
Apply a moisturizing cream to them, to lock in the hydration. High Tide is a great moisturizer with a supercharged formula that restores dull, dry, and irritable skin to a healthier and more balanced state. Thanks to barrier-supportive vitamins, you can lock in hydration immediately.
Massage the lotion in your foot and work your way up to your ankles.
Step 3: Trim and File Your Nails
After letting the water and the moisturizer sink in your feet, it's now time to cut and file your toes. This can be done before you soak your feet, but we recommend doing this after the soak because your toenails will be softer. Get the file and gently run it across your toenails. It's best to file your foot in a diagonal motion. 
Step 4: Clean Your Cuticles
After filing, you can move on to cleaning your cuticles. Use cuticle oil to moisturize cuticles and remove the dead skin from them. You can use a wooden stick to push back your cuticles or trim them with your nail clipper.
Step 5: Paint Your Toe Nails! (Optional)
Now that you've got your toe clean, you can now paint your nails.. While it may not seem necessary for you to use a base coat, it will help with the longevity of your nail polish.
After letting your nails dry, finish up with a topcoat. It will make your nails stronger and more flexible after a few days of wearing flip-flops and other open-toe shoes.
Conclusion
Even if you do not have a lot of time for yourself now and then, you should still be able to take care of your nails. You should not be worried if you cannot visit the salon for your next mani-pedi session. As long as you have the right tools and the necessary amount of time, you can pamper yourself by doing your pedicure at home.
This way, you'll not only save money, but you'll also have nice-looking and healthy feet all the time.
Are you ready for the summer sun? Besides ensuring you have summer-ready feet, make sure you also have summer-ready and summer-protected skin. Shop for tanning sunscreen or body tanning lotion from Tropic Labs. We also offer the Island Time Bundle that helps smoothen, protect, and restore your skin as you achieve your darkest bronze while spending less time in the sun.