tldr
Celebrate each other's strengths and offer helpful advice around weaknesses
Make introductions and connect other women with the right people in business
Help less experienced women gain knowledge by choosing them for projects, promotions and new areas of involvement
Share personal experiences
Hi Readers!
Rachel here– Creative Lead of Tropic Labs. Since we are nearing the end of International Women's Month, the Tropic Labs Team and I didn't want to go without making this very important blog post– on how to help empower women in the workplace.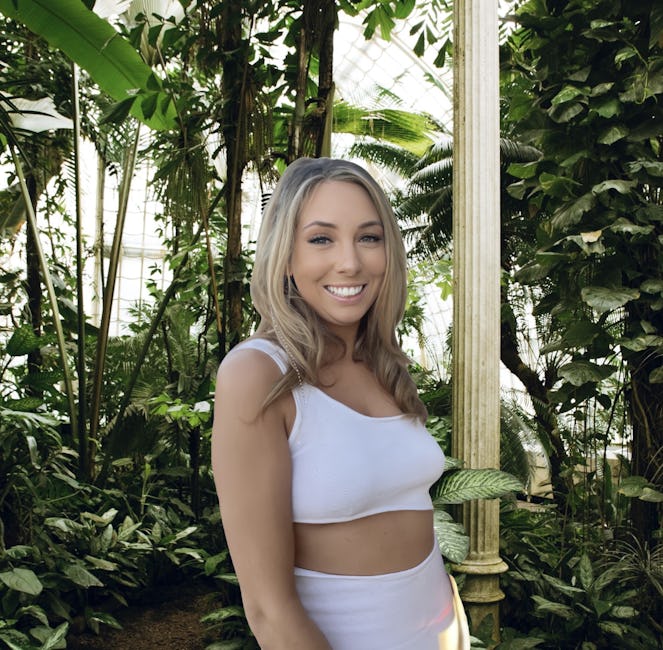 Over the past few years, the game has been changing for women. (Amen!)
With many stepping into their power and working hand-in-hand with other women, so many talented people are beginning to shine in the workplace. However, it's no surprise that some workplaces are still not much of a safe place for many women, and in fact, the harsh truth is that many have to try harder than their male counterparts, to overcome challenges such as getting promoted, asking for time off, or balancing work with family life.
Thankfully, women are working together more and empowering each other to be great in the fields. With that being said, there truly is a strong bond between women. There are many ways to show up for women, from sharing your favorite beauty brands to boost someone's confidence to recommending another women for a job at your company.
Tropic Labs is proud to be a fully women-owned and operated company. We believe in hiring talented women and investing in their growth, supporting these women to reach their highest potential. We recognize the importance of women coming together to support and empower each other, but we know that not every company has the sale female empowerment values as us.
If you're curious to know how you can empower other women in your life or on your teams, keep reading. Here are some tips that you can follow to make a stronger, more confident team of women in the workplace.
Tip #1: Always Celebrate Each Other's Strengths and Help Each Other With Weaknesses
As we mentioned, women tend to work well together because they support each other both inside and outside of the workplace. To foster a stronger work culture, every woman in the workplace should be open to supporting and celebrating each other's strengths. Have a colleague who just got a promotion? Take her to coffee to congratulate her. In a meeting where a women rocked her sales pitch? Send her a "well-done" email. Empowered women, empower women, so don't underestimate the power of celebrating little wins! 
There's no doubt that we all have our own weaknesses as well, but it's our job as women to show up for each other and foster a supportive community in our workspace. Sharing advice on our individual weaknesses can help us all learn valuable lessons in communication, conflict management, and self-awareness
By celebrating each other's strengths, we help each other grow, and by offering friendly suggestions with our weaknesses, we are helping each other grow.
Tip #2: Connect Each Other With the Right People
You've probably seen it firsthand, but we're here to tell you that a women's intuition is real, and it can be a powerful tool to bring success, not only to herself, but to others around her. In the business world, women can leverage their ability to connect with people in a beneficial way. No gatekeeping here! Only girl bossing!
While there are many opportunities to connect with people, networking is still a very important one that shouldn't be overlooked. Have a co-worker who needs mentorship? Know someone who is looking for a new career path? Make sure to form introductions and connect the women in your workplace with the right people to help guide them in their own success.
Tip #3: Help Less Experienced Women and Back Each Other Up
Everyone comes from different professional and educational backgrounds, so this particular tip is extremely important, especially for female leaders. If you're a woman in a leadership role, you have the opportunity to help other less experienced women gain invaluable knowledge and skills.
It's essential to help women who have just started out in their careers because they need support when it comes to navigating their new roles, or even the hardships that come with balancing work with personal life. One of the best ways to empower women is to help them get settled into their current roles and to mentor and guide them so that they can fulfill their career goals.
Tip #4: Share Personal Experiences That Will Benefit Other Women
If you're lucky, you probably have a work bestie. (Or work husband/wife.)
When it comes to supporting women, sharing personal experiences is one of the easiest tools to help someone feel more confident, and not alone. What makes women powerful is that they look at the workforce and the world differently. Sharing personal experiences will help other women see things from a different perspective. It can open their eyes to new possibilities of balancing a career, working from home, or growing in a new field. The conversation topics are endless when it comes to speaking on your own personal experiences.
Remember—it could even be as small as body care tips that personally help relax your mind when you are stressed, to something bigger such as sharing the timeline you got a raise with a colleague. These tips and tricks can help a woman improve her confidence and feel better prepared for events that could happen in the future.
The Bottom Line: Always Choose to Empower Women in the Workplace and Help Each Other Succeed
Women are so powerful and have their own set of strengths that they bring to the table. With that being said, there's an undeniable bond when women work together. There's no question that many women in the workplace face challenges, but it's okay to let other women know about it.
From sharing stories of success to working together to empower each other, the bond between women is real and we can do so much good in the workplace if surrounded by the right people who lift us up!