tldr
Selecting the wrong body cleanser for your skin can cause damage to your skin
Sweat and oil are likely to stay on your skin if you used a water-based body wash
Shower Oils like Washed Up work because oils are lipophilic, meaning they're naturally attracted to other oils and can dissolve them
Algae extract helps protect the skin's firmness and elasticity while boosting the synthesis of collagen and hyaluronic acid
Cleansing your skin is a vital step in your shower routine and using the right cleanser for your skin is crucial to getting that truly clean feeling. It can be easy to just select whatever body wash or soap is available on shelves of your local store, but selecting the wrong body cleanser for your skin can cause damage to your body's largest organ. While most body cleansers may not transform your skin on their own, using the wrong body wash can create new skin issues. Washed Up All In One Shower Oil is your invitation to a therapeutic ritual that relieves stress while taking care of your skin's natural moisture barrier. 
Feature & Benefits
Typical body cleansers are water-based and create a fluffy foam, using harsh surfactants, that do more stripping than cleaning. Sure, they cleanse away dirt, but they can also take away valuable hydration and weaken your skin's moisture barrier, making it feeling tight and dry which leaves you having to rehydrate your skin more frequently.  Using a body wash that strips your skin can sometimes even increase sebum production, which often leads to body acne.   
And what about the sweat and oil? ...well, it's likely still on your skin if you used a water-based body wash. 
You don't need to be a chemist to know that oil and water don't mix. So using water-based body washes in the shower won't dissolve the sweat or oils on your skin. 
While oils are mostly known for their moisturizing properties, they're also solvents just like water— meaning that they can dissolve similar substances. Oils are lipophilic, meaning they're naturally attracted to other oils. Washed Up All In One Shower Oil works because the hydrating oils bind to other similar molecules, like sweat, oil, and grime, and work with the gentle surfactants to whisk away oil and dirt while leaving your skin feeling silky smooth. 
Using Washed Up simplifies your daily routine by gently cleansing and moisturizing your skin at the same time. Plus, this formula is designed to be multi-use. It can be used as a body wash, for shaving, or just as a hydrator if you want to add a little sheen for skin that glows!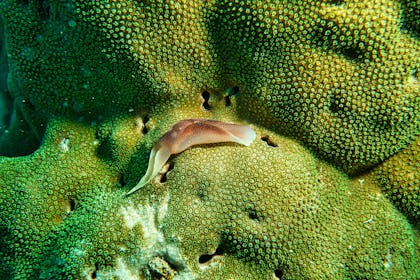 Cleanse, smooth, nourish, all at once.
Monoi oil, a key ingredient in Washed Up Shower Oil is more than a deeply nourishing moisturizer. The Tiare flower used to make monoi contains high levels of methyl salicylate and lauric acid, known for their soothing and anti-inflammatory properties (which makes a great after-sun elixer.) The coconut oil base of monoi is an incredible superfood packed with protective antioxidants like vitamin e and ferulic acid. The antibacterial effects of coconut oil combined with the protective nature of the Tiare flower can keep your skin clear and blemish-free.
The all-natural, multifunctional Alaria esculenta (algae) extract helps protect the skin's firmness and elasticity while boosting the synthesis of collagen and hyaluronic acid. Step out of the shower with skin looking plumped, firmer, and smoother.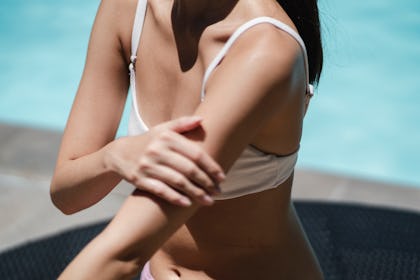 You don't need us to tell you how to wash, so go ahead and do your business with either your hand or a sponge. You can also try adding some to a bath to make it a little extra lush or use it on damp skin as a shaving oil. 
"I'm all about multi-purpose products, and I also found most body washes to dry me out. So I wanted to take the deeply nourishing properties of an oil cleanser you typically see in K-beauty routines and apply it to a body product. The end result is this glorious, hydrating oil that sweeps away dirt and grime and keeps your skin totally hydrated! The best part is you can use it in the shower, to shave your legs, or pour it in a bath.. it really is an awesome multi-tasker."