tldr
Wish-cycling is the practice of recycling items that cannot be recycled
Wish-cycling can cause items that are actually recyclable to be sent to the landfill, creating more waste than necessary
When you purchase items, look for bottles and cans that are made with recycled materials
Check your local communities rules on recycling
It goes without saying that most good-intentioned people want to recycle. They believe it's their civic duty and usually make purchasing decisions with the expectation (or wish) that something they've bought can be recycled. 
Instead, good intentions sometimes end up costing recycling companies time and money. 
Wish-cycling is the practice of recycling items that cannot be recycled. In order to prevent the problems that wish cycling causes, we first have to understand why wish cycling is bad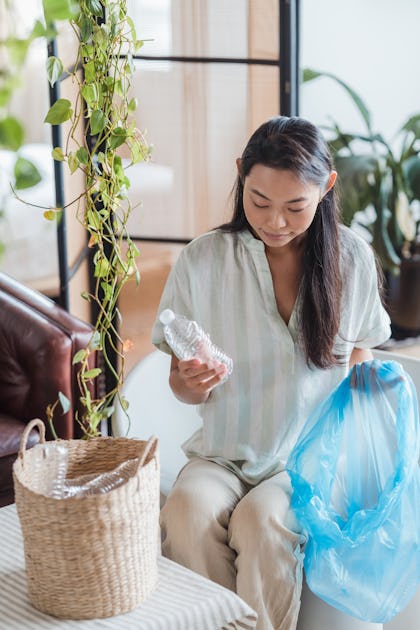 Why is wish cycling bad?
A large problem with wish cycling is that it actually creates more waste. When you throw something in the recycling bin without checking whether it is recyclable or don't take the necessary steps, such as cleaning it before recycling, the item could contaminate the other items that can be recycled. When recyclable materials are contaminated, there is a good chance that the whole lot will be rejected and end up in the landfill. Simply put, wish cycling can cause items that are actually recyclable to be sent to the landfill, creating more waste than necessary.
Waste isn't the only issue, either. Something may have a recycling symbol on it and not be recyclable in your area. This is because each state has its own rules and available recycling equipment. One location may be able to recycle something that other areas cannot.  When you recycle an item that can't be processed at your local recycling facility, the item could damage their equipment or require extra staff to sort items in an effort to avoid the damage. Repairs and maintenance are expensive and slow down the processing cycle. When recycling is no longer economical, local governments can choose to end their recycling programs altogether.
How to Prevent Wish-cycling
Check your local communities rules on recycling. If you have a curbside service, the recycling company should have a guide on its website or on your cities website.
Improving your Recycling Habits
When you purchase items, look for bottles and cans that are made with recycled plastic or glass. It helps companies avoid having to purchase virgin materials and reuse the plastics that could otherwise end up in landfills. Plastic bottles, tubs, and jars are often recyclable. They do have to be cleaned of stuck-on foods or beauty products. 
 Stop using disposable bottles and cups. Instead, bring a travel cup with you and refill it.
 Buy in bulk whenever possible, to avoid needing a new plastic or glass container every time
 Composting is a good way to recycle items that aren't as easy to recycle. Let nature break it down cardboard pizza boxes, tea bags, and newspapers.