tldr
As we age, the rate at which our bodies shed dull and dead skin cells begins to slow down
Exfoliating increases our bodies, natural collagen production, making the skin smooth and more elastic
Exfoliating allows other products like moisturizers and body oils to penetrate better
White Sands Dual Action body scrub uses chemical and physical exfoliants along with hydrating fruit butters to smooth your skin
Imagine taking the first few steps into the ocean. The water is cold on your toes but feels great under the warmth of the sun. As you walk farther and begin to submerge your body into the water, you casually cup your hand with a mixture of saltwater and sand and drip it onto your shoulder. You gently brush your hand along your shoulder, feeling the texture of the sand under your fingertips. You begin to enjoy the natural aromas of saltwater, a nearby bush of tropical flowers, and the mineral sunscreen you applied earlier as the soft granules exfoliate and melt into your skin. After massaging and polishing your body, you carve a delicious moment to close your eyes, take a deep breath, and enjoy the water before returning to shore. Your skin is now soft and glowing radiantly under the Tropical sun.
Kinda cool (and somewhat erotic), right? We've bottled that experience in our White Sands Dual Action Body Scrub. 
By now, we all probably know that exfoliation is essential. But unfortunately, it's often forgotten or flat-out omitted in body care routines. After all, we are busy people and can always find an excuse not to spend that extra 5 minutes in the shower. 
Well, we don't buy it! We are here to tell you that regular exfoliating can help your skin in more ways than one!
Features and Benefits
Our skin is constantly and slowly regenerating. As newer skin cells gradually push their way up to the skin's surface, older cells dust away and off of our bodies. However, as we age, the rate at which our bodies shed dull and dead skin cells begins to slow down. Eek!
Exfoliating increases our bodies, natural collagen production, making the skin smooth and more elastic. This process can help reduce the appearance of stretch marks, cellulite, and fine lines that naturally occur as we age. It even helps to keeps those pesky body breakouts at bay.
Speaking of body breakouts, Keratosis Pillars (KP) is also a common reason people opt to use exfoliants. KP are small bumps that typically occur on the arms, cheeks, and behinds. They almost look like a cluster of whiteheads caused by the skin producing too much keratin, which blocks hair follicles and causes these bumps to develop. Although harmless, KP can be treated with exfoliants.
As if that wasn't 't a reason enough to start exfoliating, regular exfoliation helps to build the ideal canvas for any other products that follow. Ridding your skin of seemingly useless dead skin cells allows other products like moisturizers and body oils to penetrate better.
What makes White Sands Dual Action Body Scrub different is that…well, it's DUAL ACTION. Exfoliants can work either physically, chemically, or, in our case, both. Physical exfoliation works by gently rubbing an abrasive material (more on this later) on your body to polish off the outer layer of dead skin. Chemical exfoliation, on the other hand, uses naturally occurring alpha-hydroxy acids (AHA's) to dissolve the glue-like substance which binds your dead skin cells together. Combine the two? You get an exceptional exfoliant that's big on results and gentle on skin. Wave goodbye to rough and flakey skin.
Backed by science, packed with nature our White Sands scrub contains quartz, rice graduals, kiwi fruit extract, and mango butter to help gently exfoliate, unclog pores, smooth skin's texture and reveal a brighter, more refined complexion.
The quartz crystal and rice graduals act as physical exfoliants. They are natural alternatives to polyethylene beads found in most drugstore exfoliants. These tiny particles create friction on the skin's surface, which removes dead cells and stimulates the production of new skin.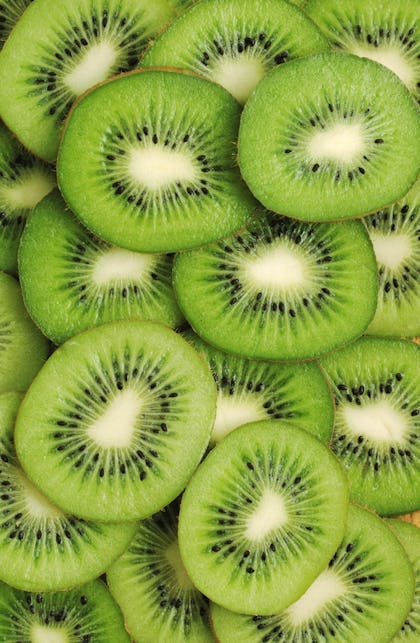 Kiwi fruit extract is used as the chemical exfoliant in our dual action scrub. This tropical treat contains natural alpha-hydroxy acids (AHAs) that gently dissolve dead skin cell buildup, reduce congestion, smooth keratosis pilaris, improve the skin's texture and leave dull skin refined and radiant. Damn, is there anything Kiwi fruit extract CAN'T do?!
"What's really cool about the natural fruit acids that we use in our scrub is that it's actually embedded inside rice granules for a controlled release as the particles are rubbed into the skin. This preserves the efficacy of the fruit acids while also delivering a gentle manual exfoliation."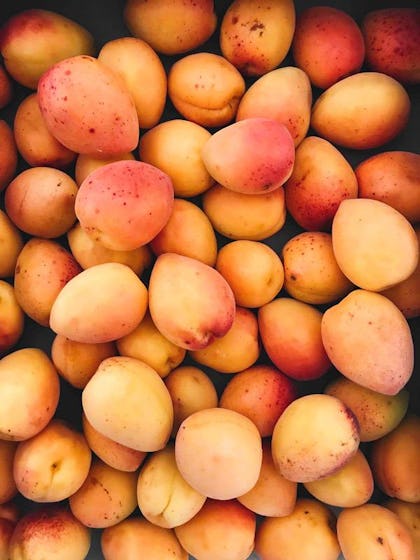 The mango butter acts as the "icing on the cake," if you will! Containing both linoleic acid (Omega 6) and oleic acid (omega 9). Mango butter brings moisture back into the skin while reducing fine lines and wrinkles. Its anti-inflammatory properties help soothe the skin and can relieve conditions such as eczema and dermatitis. Vitamin A, C, and E help protect toxins from entering the skin.
How to use
Excited to sink into the White Sands body scrub, like you never have before? Us too! 
Squeeze about a quarter-sized dollop of White sand onto your hand or directly onto wet skin and gently massage it in. We encourage you to spend a little extra time buffing out any overly dry and flakey areas you may have. Give yourself a quick rinse to make sure you are free of any quartz or rice particles and moisturize with a lightweight lotion, like High Tide, In-Shower Moisturizer. Go through the motions at least once and no more than three times a week, as your skin needs it.